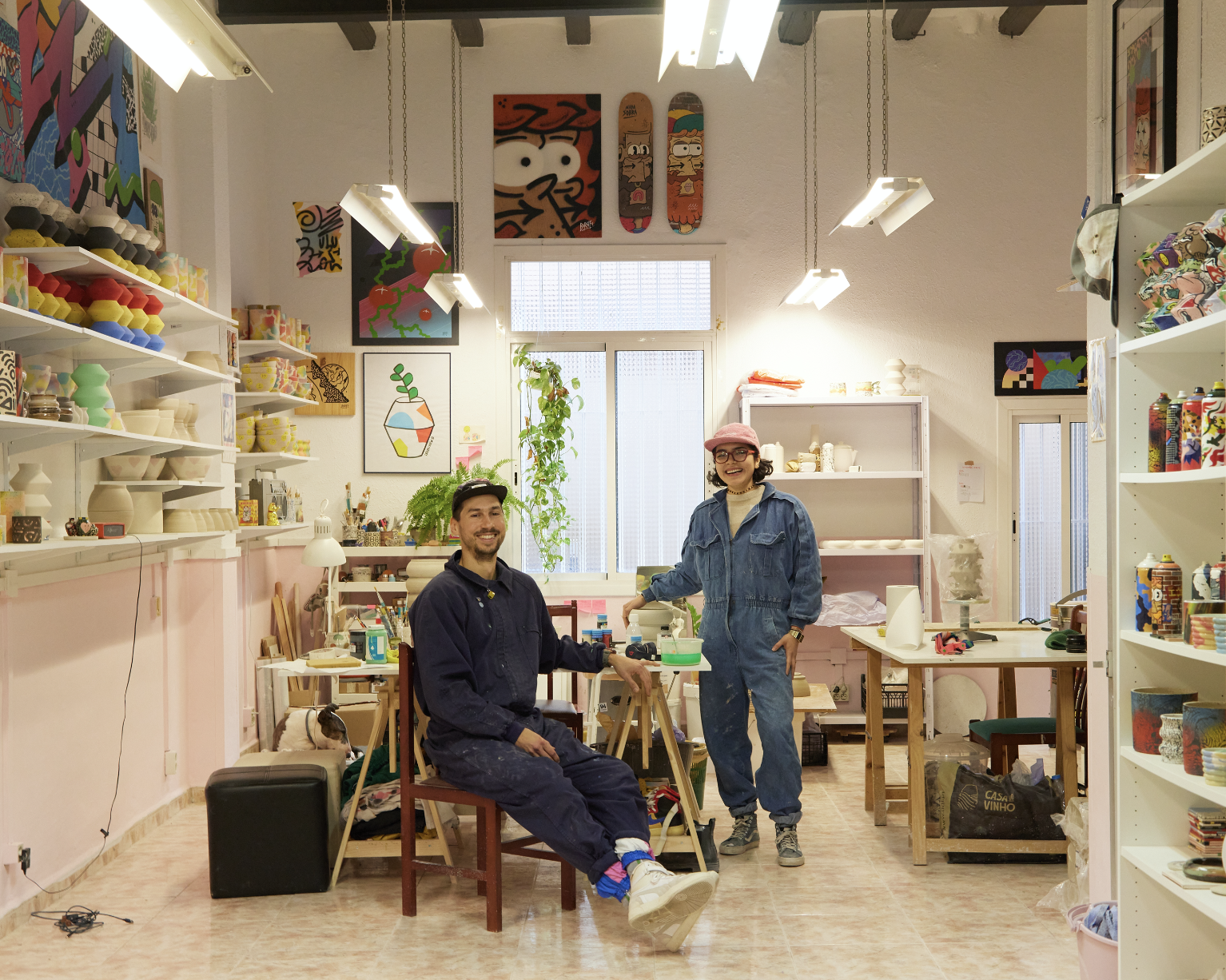 MINX Factory is the expression of our ideas into playful ceramic objects which are not only functional but pieces of art. We hope to bring joy to your home with our colorful and unique products.
We are a nomad couple currently based in Barcelona. Borneo from venezuela, and Michelle from Mexico. Everything is made with our own hands (and hearts)
This project was founded in Buenos Aires year 2016, one year later we moved to Barcelona - Spain, where continue to learn even more about the craft expanding our abilities beyond our expectations.
Our products are now in shops all around the world, in countries such as The United States, Ireland, England, Hong Kong, Japan, Spain, Mexico, and the list continues to grow!
We're happy to see you here, please have a look around.
xx
B & M